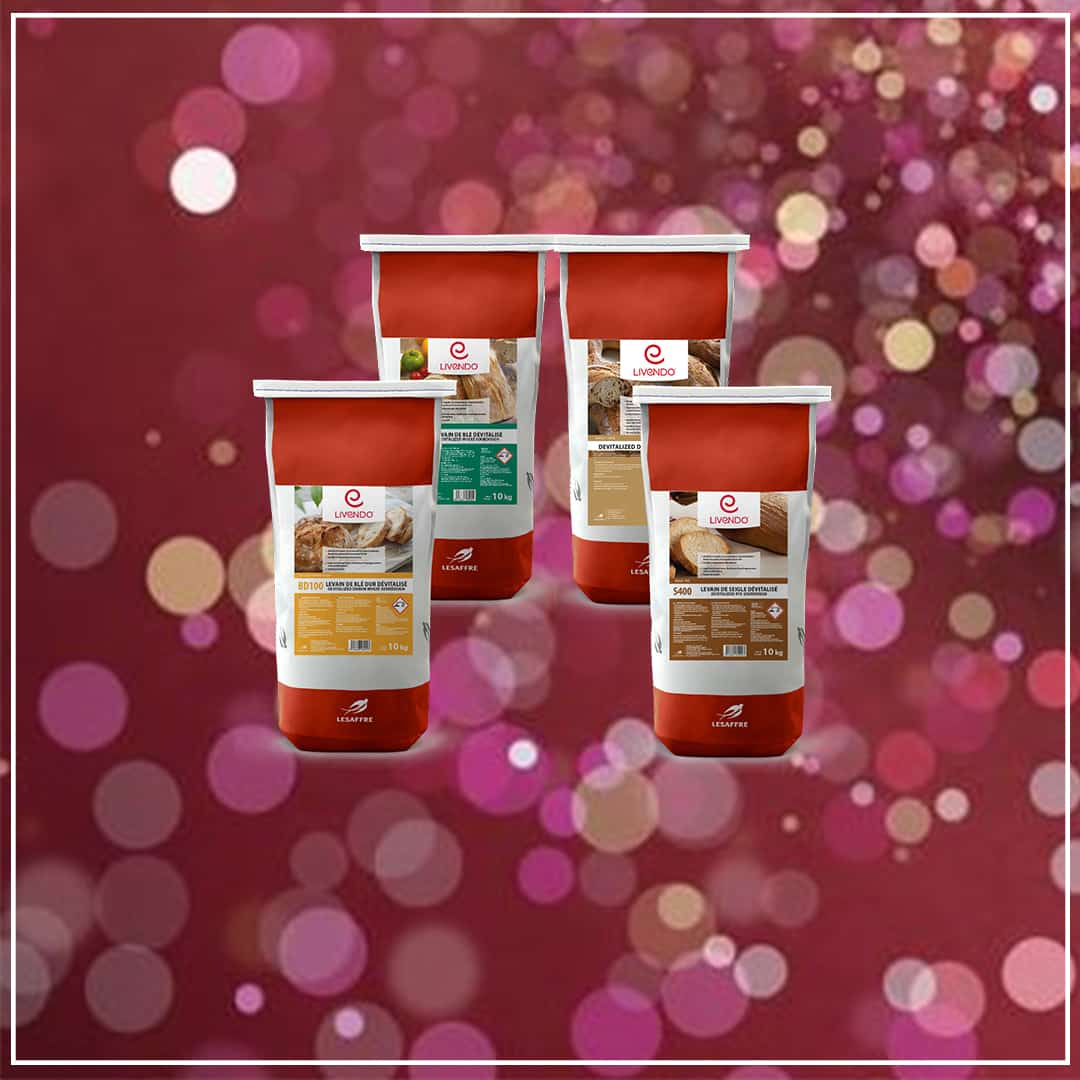 02 Jun

Discover our new dry sourdough´s

New range of dry sourdough´s

Lesaffre has a long history in fermentation,
1857, Louis Pasteur discover that fermentation is caused by microorganisms.
1872, the first yeast factory in France began producing our yeast.
1974 first Baking Center by Lesaffre, with knowledge & development.
2000, the first "ready-to-use" sourdough, liquid & live, was launched.

Lesaffre Nordic is developing and widden the range of sourdough. Under Lesaffre's sourdough brand, Livendo, a new range of dry sourdoughs is now being launched that are really flavor-intensive and full-flavored to use in different types of bread.

They are packed in flexible 10kg paper bags.

Livendo BD 100 Durum has a taste of durum, gentle malt, mild acidity and fruitiness.

Livendo F200 Wheat has a taste of wheat and roasted aroma.

Livendo S400 Rye has a clear rye taste, fruity and slightly rusty aroma.

Livendo Barley has taste of  barley, cereals, fruitiness and gentle acidity.

It´s important to know that they have a low dosage due to their taste intensity.

Bake and experience it´s unique taste
If you want to know more, please click 'contact us' button below !