06 Sep

Lesaffre Nordic widens the range of sourdough under brand Livendo®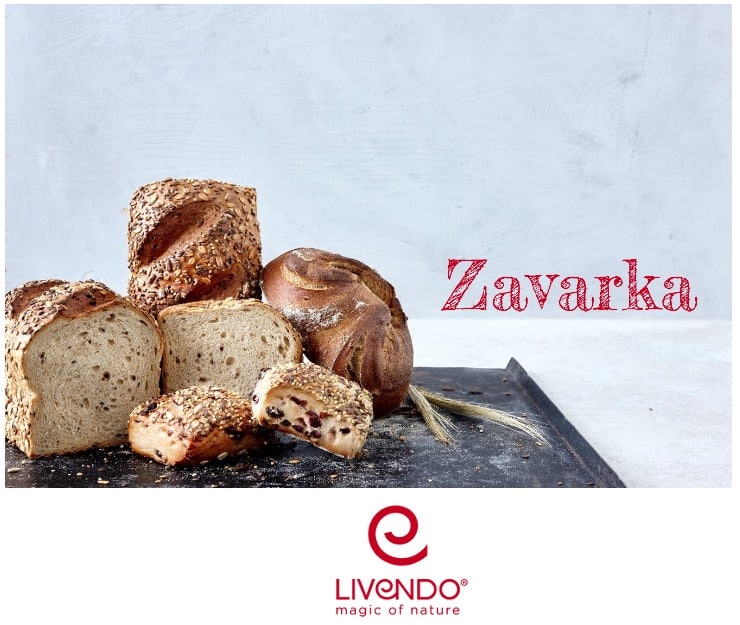 Lesaffre launch a new product range named Zavarka, which is scalded sourdough with three different taste directions:

• Scalded sourdough with oat, bucket of 10kg

• Scalded sourdough with flaxseed, sunflowerseed & wholegraingrits, bucket of 10kg

• Scalded sourdough with rye, bucket of 10kg
This innovation is based on traditional technology, but in modern process, scalded sourdough. The scalding process gives the sourdoughbread more freshness and higher aroma. It also delays the retrogradation and the bread stays fresh longer time.
When Livendo® Zavarka is produced, the sourdough is scalded and then the starch in the flour gelatinizes. The scalding contributes the starch into smaller parts by the flour's own enzymes. Then both polysaccharides and glucose are formed, which breaks the crystalline structure of the starch. For the baked bread, this means a greatly delayed retrogradation, i.e. the aging of the bread is prevented together with a better water retention, which is the ability to bind water. In the end, this results in a very fresh sourdough bread with a naturally long shelf life completely free of unnecessary additives.
At the same time Zavarka higher the aroma experience in respect of the sourdough.
The aromatic sourdough bread by Zavarka meets your customers requests of natural ingredients without Eno.
Download the brochure